100 Years of Broadway
(Medley)
arr. Mac Huff
- Hal Leonard Corporation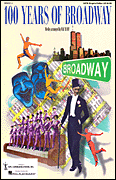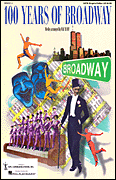 100 Years of Broadway
(Medley)
arr. Mac Huff
- Hal Leonard Corporation
It was 100 years ago that the American Theater opened for business on 42nd Street in the heart of Manhattan. It was to be the first of many theaters in that part of town, the area which became known around the world as "Broadway." Celebrate the history of Broadway and our great heritage of musical theater in this marvelous 35-minute choral revue by Mac Huff. From the music of Tin Pan Alley to state-of-the-art contemporary Broadway, you'll treasure the magic of an entire century of drama, laughter and beautiful music! The director's score contains the entire revue with piano accompaniment, as well as background information and performance options that will enable you to expand your show into a full evening's entertainment! I. Opening:
Give My Regards to Broadway; There's No Business Like Show Business; Do Re Mi; Comedy Tonight; The Music and the Mirror.
II. The Early Years - The Music of Tin Pan Alley:
Manhattan; Button Up Your Overcoat; Friendship; Rock-a-Bye Your Baby with a Dixie Melody; Can't Help Lovin' Dat Man; Hallelujah; Yankee Doodle Dandy.
III. Setting the Standards - Rodgers and Hammerstein and their Contemporaries:
Oh, What a Beautiful Mornin'; Anything You Can Do; I'm Gonna Wash That Man Right Outa My Hair; Once in Love With Amy; My Favorite Things; If I Loved You; How Are Things in Glocca Morra.
IV. The Golden Years - The Music of Traditional Broadway:
Wilkommen; Applause; Everything's Coming Up Roses; They Call the Wind Maria; I'm Flying; Luck Be a Lady; Put On a Happy Face; Standing on the Corner; Hello, Dolly!; Mame; Where Is Love; Never Never Land; Hello, Young Lovers; Try to Remember; People; On the Street Where You Live; If Ever I Would Leave You; The Impossible Dream; Before the Parade Passes By; Seventy-Six Trombones; Consider Yourself.
V. Breaking New Ground:
Company; Superstar; The Music of the Night; Send In the Clowns; Memory.
VI. State of the Art - The Music of Contemporary Broadway:
Prepare Ye (the Way of the Lord); Do You Hear the People Sing?; The Ballad of Sweeney Todd; Broadway Baby; Greased Lightnin'; Tomorrow; The Joint Is Jumpin'; Freedom; Muddy Water; The Best of Times.
VII. Epilogue:
There's No Business Like Show Business (Reprise); Give My Regards to Broadway (Reprise); One.
Select a Product
Customers Also Bought
Full Song List
COMPANY
CONSIDER YOURSELF
DO-RE-MI
DO YOU HEAR THE PEOPLE SING?
EVERYTHING'S COMING UP ROSES
FREEDOM
FRIENDSHIP
GIVE MY REGARDS TO BROADWAY
HALLELUJAH
HELLO, DOLLY!
ANYTHING YOU CAN DO
HELLO, YOUNG LOVERS
HOW ARE THINGS IN GLOCCA MORRA
I'M FLYING
I'M GONNA WASH THAT MAN RIGHT OUTA
IF EVER I WOULD LEAVE YOU
IF I LOVED YOU
THE IMPOSSIBLE DREAM THE QUEST)
THE JOINT IS JUMPIN'
LUCK BE A LADY
MAME
APPLAUSE
MANHATTAN
MEMORY
MUDDY WATER
THE MUSIC AND THE MIRROR
THE MUSIC OF THE NIGHT
MY FAVORITE THINGS
NEVER NEVER LAND
OH, WHAT A BEAUTIFUL MORNIN'
ON THE STREET WHERE YOU LIVE
ONCE IN LOVE WITH AMY
THE BALLAD OF SWEENEY TODD
ONE
PEOPLE
PREPARE YE THE WAY OF THE LORD)
PUT ON A HAPPY FACE
ROCK-A-BYE YOUR BABY WITH A DIXIE M
SEND IN THE CLOWNS
SEVENTY SIX TROMBONES
STANDING ON THE CORNER
SUPERSTAR
THERE'S NO BUSINESS LIKE SHOW BUSIN
BEFORE THE PARADE PASSES BY
THEY CALL THE WIND MARIA
TOMORROW
TRY TO REMEMBER
WHERE IS LOVE?
WILLKOMMEN
YANKEE DOODLE BOY
GREASED LIGHTNIN'
THE BEST OF TIMES
BROADWAY BABY
BUTTON UP YOUR OVERCOAT
CAN'T HELP LOVIN' DAT MAN
COMEDY TONIGHT