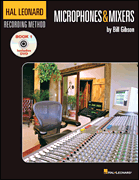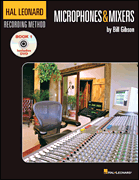 Hal Leonard Recording Method No. 1 Microphones and Mixers
GIBSON, B
- Hal Leonard Corporation
Publisher Desc.
This is the first-ever professional recording method to take the reader from the beginning of the signal path to the final master mix. Best-selling author Bill Gibson has created the only full recording course you'll ever need, in plain-English, with easy-to-understand explanations of the entire recording process using both classic equipment and the latest state-of-the-art recording technology. Each of the six books has hundreds of pages of text, full-color photographs and illustrations, plus dozens of audio and video examples to aurally and visually illustrate everything taught across the entire course. The
Hal Leonard Recording Method
by Bill Gibson sets the bar for learning to record, and delivers the only complete multimedia method on the market teaching recording techniques. This guide is step one of a truly organized path through the entire recording process, from initial considerations to mix-down, mastering, and replication. Provides everything you need to know about how various professional microphones work, which to choose and why, plus how to set them up for various recordings. You'll understand the signal path from the mike through to the mixer stage, then learn exactly what mixers do, how to operate them to capture excellent recordings. You'll also learn how other effects shape the sound you are recording. 300 p.
Select a Product
Customers Also Bought