Protec Big Band Music Folder
- Protec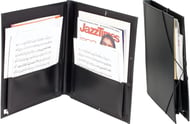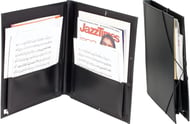 Protec Big Band Music Folder
- Protec
ProTec's
"Big Band" Music Folder
has deep 1 1/2" gusseted pockets with a 3 3/4" spine that allows storage for large amounts of music! Other features include heavy stitching, elastic cords to keep the music secure and a pencil holder. Dimensions are 12 1/2" wide x 14" heigh x 1" deep.
Select a Product
Customers Also Bought
Footnote

Sorry, imprinting is not available on this item.