Mass of the Immigrants / Misa Del Pueblo Inmigrante
(Revised Edition)
Bob Hurd / Craig Kingsbury
- OCP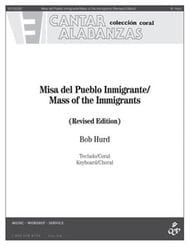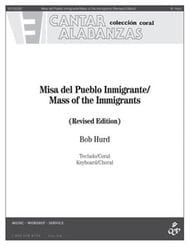 Mass of the Immigrants / Misa Del Pueblo Inmigrante
(Revised Edition)
Bob Hurd / Craig Kingsbury
- OCP
Publisher Desc.
The Eucharist is about unity. Offering an all-English, all-Spanish and a fully bilingual option,
Misa del Pueblo Inmigrante
invites your parishioners to gather as one body of worship. Encourage active participation with many of the original flowing melodies and contagious rhythms. Bob's revision also offers an exciting addition that your assembly will look forward to singing every Sunday: a new
Cordero de Dios/Lamb of God
!
Select a Product
Customers Also Bought