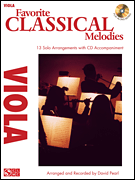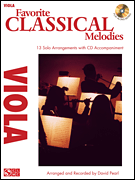 Favorite Classical Melodies
Various Composers/arr. Pearl
- Cherry Lane Music Co., Inc.
Great solo arrangements of beloved melodies from Bach, Beethoven, Brahms, Gounod, Debussy, Handel, Rossini, Satie and more! Contains:
Ave Maria; Brandenburg Concerto No. 5; Caro Mio Ben; Clair de Lune; Funeral March of a Marionette; Gymnopedie No. 1; Hallelujah Chorus; Hungarian Dance No. 5; Minuet; Piano Sonata No. 14 ("Moonlight"); Pomp and Circumstance; Symphony No.5
and
William Tell Overture.
Select a Product
Customers Also Bought