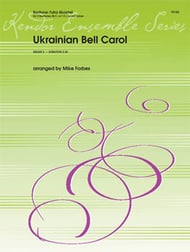 Ukrainian Bell Carol
arr. Mike Forbes
- Kendor Music, Inc.
This creative adaptation of the well known theme (also known as
Carol of the Bells
) breaks the famous motive into its hemiola components and divides them among all four players. A more conventional setting of the music is also included, and the piece closes with a short chorale that ends in a whisper.
Select a Product
Customers Also Bought