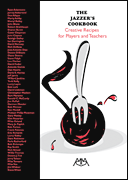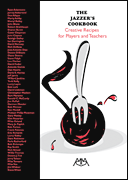 The Jazzer's Cookbook
(Creative Recipes for Players and Teachers)
Various Authors
- Meredith Music Publications
This is a must-have exciting collection of favorite tips from 57 of today's most outstanding educators, performers and pros in the jazz education world.
The Jazzer's Cookbook
is an ideal resource containing proven successful suggestions that will not only aid the teacher/director from junior high school to university levels, but the conductor and performer from novice to professional. Also included are performance tips on instrument technique, rehearsals, programming, technology, improvisation and more. This book can inform and inspire creativity and improvement at all levels!
Select a Product
Customers Also Bought