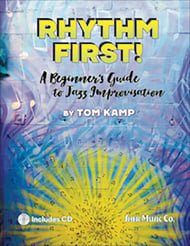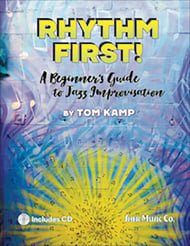 Rhythm First!
(A Beginner's Guide to Jazz Improvisation)
Tom Kamp
- Sher Music Company
In a step-by-step fashion, Rhythm First! builds up the student's library of rhythmic figures and has them playing along with the accompanying CD to get the sound and feel of jazz soloing under their fingers. Melodically, the book starts with playing simple rhythmic figures on any note, then on the tonic of the F blues scale, followed by the tonic and one other note. Over the course of the book, it progresses to show how and when to use three kinds of blues scales. This method is more fun and therefore more successful in getting students starting to improvise than many other approaches. A must for any school jazz program!
Copyright: Petaluma, CA: Sher Music Company ©2015
Select a Product
Customers Also Bought