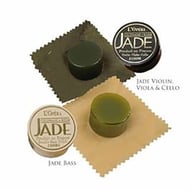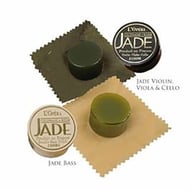 Jade Rosin
Jade
- JSB Wholesale
Rosin, L'Opera, Jade
Jade rosin for violin, viola, cello and bass is widely popular for its hypoallergenic formula and remarkable dust-free properties. Highly refined and free of metallic residues, it is known for its extremely smooth, yet firm grip.
Jade rosin is mounted on a soft cloth and packaged in a plastic container. Made in France.
Select a Product
Customers Also Bought