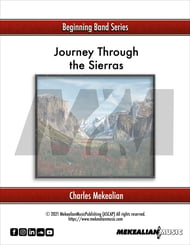 Journey Through the Sierras
Charles Mekealian /arr.
- MekealianMusic
Publisher Desc.
Take your listeners on a journey though the Sierra Nevada mountains and explore the wonder of places like Yosemite and the Sequoia National Park. The melodies in this piece have a contour that resembles the triangular mountain ranges of the Sierras and students will ascend on their instruments to reach each peak before descending.
Select a Product
Customers Also Bought
MINTS