Great Composers Collection 2
(Set of 5 Great Composers, Ravel, Satie, Faure, Delius, Debussy)
Al Moretti
- Moretti Music Publishing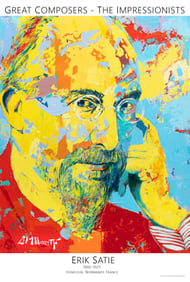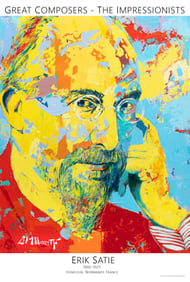 Great Composers Collection 2
(Set of 5 Great Composers, Ravel, Satie, Faure, Delius, Debussy)
Al Moretti
- Moretti Music Publishing
Publisher Desc.
Great Composers ~ The Impressionists. Paintings by artist Al Moretti
A modern take on traditional composer portraits. Full of color and brightness to attract visual attention. Highlighting great composers that will brighten your room with art grade posters.
Set of 5 Great Composers ~ The Impressionist. Claude Debussy, Maurice Ravel, Gabriel Faure, Frederick Delius, Erik Satie.
Select a Product
Customers Also Bought