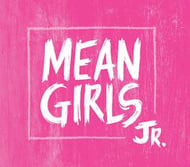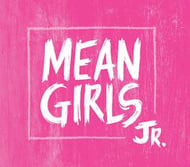 Mean Girls Jr.
(Broadway Junior)
Jeff Richmond & Nell Benjamin
- Hal Leonard Corporation
This fearless musical about chasing popularity and being true to yourself is a great choice for young actors. In this adapted 60-minute version of the 2004 blockbuster film and the Broadway smash hit especially designed for younger singers and audiences, the "Plastics" have deemed Broadway Junior worthy of their presence! This "fetch" musical from book writer Tina Fey (30 Rock), lyricist Nell Benjamin (Legally Blonde), and composer Jeff Richmond (Unbreakable Kimmy Schmidt) is packed with keen wit, an undeniably catchy score, and a sincere message for everyone. Cady Heron may have grown up on an African savanna, but nothing prepared her for the wild and vicious ways of her strange new home - suburban Illinois. How will this naive newbie rise to the top of the popularity pecking order? By taking on The Plastics, a trio of lionized frenemies led by the charming but ruthless Regina George. When Cady goes undercover as an aspiring Plastic, however, the lines between the real Cady and her Plastic self get blurred, and she must find her way back to herself and her true friends. As with all Broadway Junior shows, you will receive a ShowKit with your license which will also be delivered digitally. The digital ShowKit also includes all the video and audio links, and a streaming option is available.
Select a Product
Customers Also Bought