Aria from Bachianas Brasileiras No. 5
Heitor Villa-Lobos/arr. John Krance
- Associated Music Pub.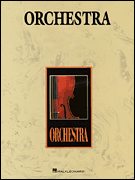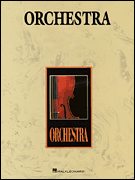 Aria from Bachianas Brasileiras No. 5
Heitor Villa-Lobos/arr. John Krance
- Associated Music Pub.
Publisher Desc.
One of several chamber works in a suite by Villa-Lobos that fuses Baroque influences with the folk music elements of the composer's native Brazil. Consisting of two movements, the Aria was originally written in 1938 for eight cellos and soprano, set to a Brazilian poem - an ode to the moon. Here the dreamy 5/4 work is arranged for string orchestra (3-2-2-2-2) by John Krance.
Select a Product
Customers Also Bought
Full Song List
BACHIANAS BRASILEIRAS VILLALOBOS