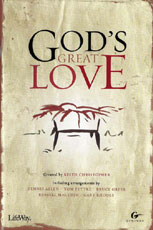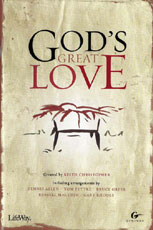 God's Great Love
arr. Keith Christopher
- LifeWay Worship Resources
In this reverent Christmas musical, creator Keith Christopher has beautifully interwoven music, narration and scripture to bring listeners to a place of worship as their thoughts are drawn to the manger. The accessible choral arrangements are selected from some of the top writers in church music today. Present this as a complete 35-minute cantata, or use the anthems individually during the month of December. Titles include:
Christmastime (Michael W. Smith/Greer); O Magnify (Tom Fettke); First Noel (Gary Rhodes); Manger Held it All (Keith Christopher); God's Great Love (Tunney/Christopher); Come to My Heart, Lord Jesus (Christopher); Jesus, What a Beautiful Name (Russell Mauldin);
and
Let Heaven and Nature Sing (Dennis Allen).
Select a Product
Customers Also Bought
Full Song List
CHRISTMASTIME by CARLSON/SMITH/GREER
O MAGNIFY by FETTKE
FIRST NOEL by RHODES
MANGER HELD IT ALL by CHRISTOPHER
GOD'S GREAT LOVE by TUNNEY/CHRISTOPHER
COME TO MY HEART LORD JESUS by CHRISTOPHER
JESUS WHAT A BEAUTIFUL NAME by MAULDIN
LET HEAVEN AND NATURE SING by ALLEN