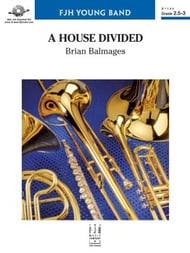 A House Divided
Brian Balmages
- FJH Music Company Inc
Drawing on fragments of the music,
America (My Country 'Tis of Thee),
this work vividly portrays the bitter divisions Abraham Lincoln spoke about in his famous 'House Divided' Speech. Fragments of
America
are twisted melodically and harmonically indicating the mood of the day. Through the anger and rage the strength of
America
emerges as the tune is finally presented intact during the final four measures. Exceptional.
Select a Product
Customers Also Bought
MINTS
This item appears on the following state lists: