Asian Folk Rhapsody
arr. Richard Saucedo
- Hal Leonard Corporation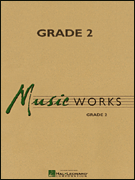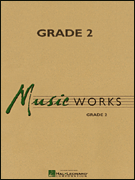 Asian Folk Rhapsody
arr. Richard Saucedo
- Hal Leonard Corporation
Here's a creative and moving suite of folk songs from China, Japan and Korea! Set in three distinct movements, it opens with the lively, upbeat Chinese song,
The Bamboo Flute,
beautiful in its simplicity. The second movement is the slow and lyrical Japanese song,
Sakura,
and the finale is a lively version of the Korean song
Ahrirang.
Three enjoyable songs that make a great addition to any performance!
Select a Product
Customers Also Bought
Full Song List
THE BAMBOO FLUTE
SAKURA CHERRY BLOSSOMS)
KOREAN FOLK SONG
This item appears on the following state lists:
This item appears on the following festival lists: