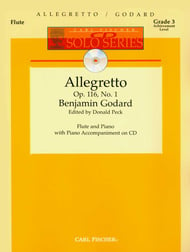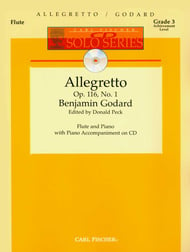 Allegretto Op. 116 No. 1
Benjamin Godard, & Peck, D.
- Carl Fischer LLC
Here is a lively piece that will help your student to enhance all areas of musicianship, including phrasing techniques, dynamics, trill study and articulation.  A terrific work to challenge all aspects of your student's abilities.  Perfect for concert and contest. CD accompaniment included.
Select a Product
Customers Also Bought
This item appears on the following state lists: