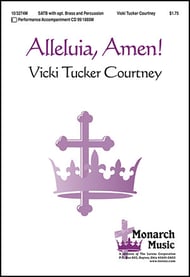 Alleluia, Amen!
arr. Vicki Tucker Courtney
- Lorenz Corporation
Filled with innovative meter changes, this fresh setting of the familiar hymn builds in excitement from the rhythmic a cappella beginning to its dynamic conclusion.  Its angular treatment of the  traditional melody makes for a unique and fun arrangement for both choir and congregation.
Select a Product
Customers Also Bought