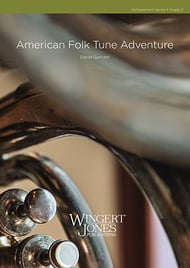 American Folk Tune Adventure
David Gorham
- Wingert-Jones Publications
Publisher Desc.
From the mountains of the Appalachians to the shores of the seas, America's history is reflected in its folksongs. Two of these song,
Sweet Betsy From Pike
and
Frog Went A-courtin'
are presented here and provide young bands an excellent opportunity to work on contrasting styles, with a slow, expressive section followed by a happy, rollicking ending.
Select a Product
Customers Also Bought
This item appears on the following state lists: