Barry Harris: NYU Jazz Master Class DVD
Barry Harris
- Hal Leonard Corporation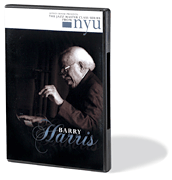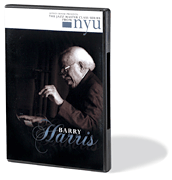 Barry Harris: NYU Jazz Master Class DVD
Barry Harris
- Hal Leonard Corporation
This DVD was recorded and filmed November 14, 2004 at the Center for Jewish History in New York City. It includes performances, interviews and a transcription of "Barry Plays". Songs performed include:
2-6-4-7; Nascimento; Who Knows Just When; A Little Touch of Magic; Barry Plays; A Can
and
The Breeze Song.
Duration: 3 hours, 5 minutes.
Select a Product
Customers Also Bought