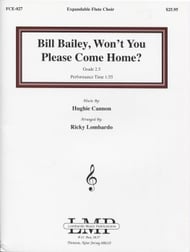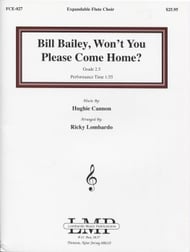 Bill Bailey, Won't You Please Come Home?
Hughie Cannon/arr. Lombardo
- Lombardo Music Publications
This entertaining piece is arranged in a spirited and syncopated style suitable for a large variety of concert performances. With its old-fashioned charm and happy, lively pace, it is destined to become an audience favorite! Scored for four C flutes with parts included for alto flute, bass flute and contra bass flute to expand the arrangement for flute choir. An optional fifth C flute part is also included as a substitute for alto flute, for even more versatility!
Select a Product
Customers Also Bought