Break Forth, O Beauteous Heavenly Light
J.S. Bach/arr. Alice Parker & Robert Shaw
- G. Schirmer, Inc.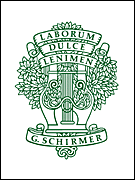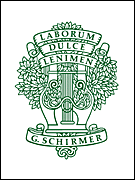 Break Forth, O Beauteous Heavenly Light
J.S. Bach/arr. Alice Parker & Robert Shaw
- G. Schirmer, Inc.
A cappella
This majestic chorus from Bach's "Christmas Oratorio" is appropriate as a concert selection or as an anthem for Christmas day. Perform this a cappella or accompanied and bring a joyful message to your listeners.
Select a Product
Customers Also Bought
This item appears on the following state lists:
This item appears on the following festival lists: