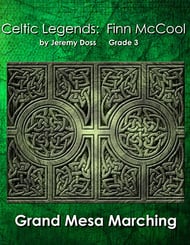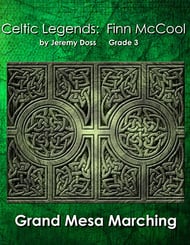 Celtic Legends: Finn McCool
Jeremy Doss
- Grand Mesa Marching
Explore the legends of Ireland this engaging production. Bring the tales of Finn McCool to life for your audience and students with this well-written show that features fantastic compound rhythms and exciting yet accessible percussion writing. Movements: Hunter and Warrior; The Fianna's New Chieftain; Victory at the Battle of Ventry and The Giant's Causeway.
Important information - Please read
Select a Product
Customers Also Bought
Footnote
Delivered via PDF download to the email address on the order. You will also receive a link to a folder that contains all digital sound effects. Typically available for immediate delivery from the publisher; regional exclusivity rules apply. A contact name and email address are required when placing the order.