Chamber Arrangements of Beethoven's Symphonies, Part 2
Ludwig van Beethoven/ed. Nancy November
- A R Editions, Inc.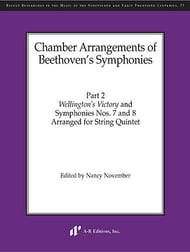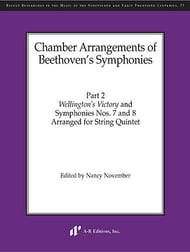 Chamber Arrangements of Beethoven's Symphonies, Part 2
Ludwig van Beethoven/ed. Nancy November
- A R Editions, Inc.
Edited by Nancy November. For string quintet. Complete Edition. From the series Recent Researches in Music of the 19th & Early 20th Centuries, Vol. 77. Titles: Wellington's Victory, Op. 91; Symphony No. 7 and Symphony No. 8. Includes critical report. Full score, 250 p.
Copyright: Middleton, WI: A-R Editions, Inc. ©2019
Select a Product
Customers Also Bought