Child of Peace
Mark Hayes
- Hal Leonard Corporation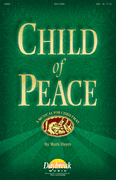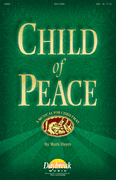 Child of Peace
Mark Hayes
- Hal Leonard Corporation
From the mystery and promise of Advent to the glorious coming of the Messiah,
Child of Peace
proclaims the Incarnation with power and sensitivity. The thoughtful narration faithfully tells the Christmas story and draws relevant parallels to our world today, reminding us that regardless of circumstances, God's deep peace always awaits us. The inimitable musical talent of Mark Hayes coupled with the poetic lyrics of Pamela Martin,
Child of Peace
is a work that will enrich your Christmas worship.
Select a Product
Customers Also Bought