Children's March
(Over the Hills and Far Away)
Percy Grainger/arr. Erickson
- G. Schirmer, Inc.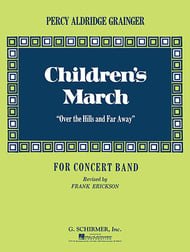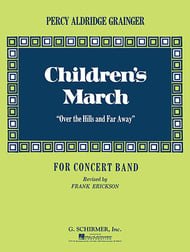 Children's March
(Over the Hills and Far Away)
Percy Grainger/arr. Erickson
- G. Schirmer, Inc.
This exceptional, sparkling work holds an honored place in the concert band literature. In a bright 6/8 throughout, the wonderful vitality of Grainger's writing makes for a truly memorable musical experience. The piano, timpani and percussion parts contribute a special flair to this outstanding piece, which is certain to be enthusiastically received by all who play and hear it!
Select a Product
Customers Also Bought
Full Song List
CHILDREN'S MARCH GRAINGER P.)
This item appears on the following state lists:
This item appears on the following festival lists: