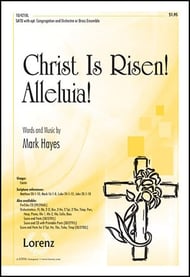 Christ Is Risen! Alleluia!
Mark Hayes
- Lorenz Corporation
This regal Easter anthem from Mark Hayes brings a spectacular Baroque flavor while incorporating the famous Handel chorus from "Judas Maccabeus." Opening with a thrilling choral fanfare and followed by a strong homophonic section and an enjoyable fugue, this anthem is a glorious beginning to any Easter worship service.
Select a Product
Customers Also Bought