Clark Terry: NYU Jazz Master Class DVD
Clark Terry
- Hal Leonard Corporation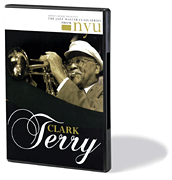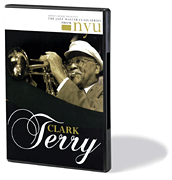 Clark Terry: NYU Jazz Master Class DVD
Clark Terry
- Hal Leonard Corporation
Acclaimed jazz educator and artist Clark Terry presents over four hours of informative comments, interviews and answers to student questions on this two-disc set. It was filmed and recorded on November 14, 2004 at the Center for Jewish History in New York City. Songs performed include:
Perdido; I Don't Wanna Be Kissed; Bye, Bye Blackbird
and
Mumbles.
Duration: 4 hours, 32 minutes.
Select a Product
Customers Also Bought