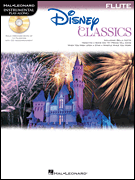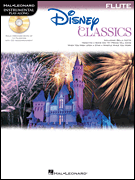 Disney Classics
Various Composers
- Hal Leonard Corporation
Play along with 14 timeless Disney favorites, including:
Alice in Wonderland; Bella Notte (This Is the Night); Give a Little Whistle; Heigh-Ho; Little April Shower; Once upon a Dream; Some Day My Prince Will Come; When You Wish upon a Star; Whistle While You Work; You Can Fly! You Can Fly! You Can Fly!
and more.
Select a Product
Customers Also Bought
Full Song List
ALICE IN WONDERLAND
BABY MINE
BELLA NOTTE (THIS IS THE NIGHT)
GIVE A LITTLE WHISTLE
HEIGH-HO
I'VE GOT NO STRINGS
LITTLE APRIL SHOWER
ONCE UPON A DREAM
SOME DAY MY PRINCE WILL COME
THE UNBIRTHDAY SONG
WHEN YOU WISH UPON A STAR
WHISTLE WHILE YOU WORK
WHO'S AFRAID OF THE BIG BAD WOLF?
YOU CAN FLY! YOU CAN FLY! YOU CAN FLY!