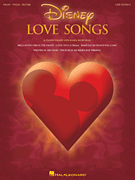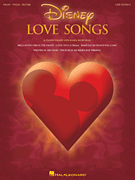 Disney Love Songs
VARIOUS
- Hal Leonard Corporation
Published by Hal Leonard, Milwaukee, WI. Copyright 1998. 15 classics including Beauty And The Beast, Bella Notte, Can You Feel The Love Tonight, How Will I Know My Love?, Lavender Blue, Love Is A Song, So This Is Love, A Whole New World, and others.
Select a Product
Customers Also Bought
Full Song List
LAVENDER BLUE DILLY DILLY)
LOVE
LOVE IS A SONG
SO THIS IS LOVE THE CINDERELLA WAL
THESE ARE THE BEST TIMES
A WHOLE NEW WORLD ALADDIN'S THEME)
CAN YOU FEEL THE LOVE TONIGHT
FOR NOW FOR ALWAYS
I BRING YOU A SONG
SO DEAR TO MY HEART
IF I NEVER KNEW YOU LOVE THEME FRO
BEAUTY AND THE BEAST
BELLA NOTTE THIS IS THE NIGHT)
CANDLE ON THE WATER
HOW WILL I KNOW MY LOVE?