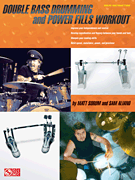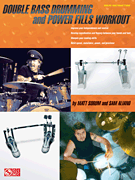 Double Bass Drumming and Power Fills Workout
Matt Sorum & Sam Aliano
- Hal Leonard Corporation
Written by Matt Sorum of "Guns n' Roses" and "Velvet Revolver" and Aussie all-star Sammy "The Bull" Aliano,
Double Bass Drumming and Power Fills Workout
is designed to help drummers improve their independence and control; develop coordination and fluency between their hands and feet; sharpen their reading skills; and build speed, endurance, power, and precision regardless of their drumming style. The in-depth
Power Fills
workout section is an indispensable collection of over 300 exercises and variations. A must-have for any drummer itching to get both feet moving!
Select a Product
Customers Also Bought