Eric Whitacre's The Beautiful Mess: Masterclass in Composition and Creativity
Eric Whitacre
- Hal Leonard Corporation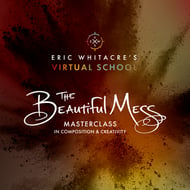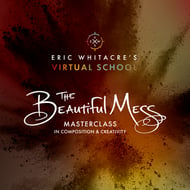 Eric Whitacre's The Beautiful Mess: Masterclass in Composition and Creativity
Eric Whitacre
- Hal Leonard Corporation
Publisher Desc.
Eric Whitacre's Virtual School offers deep insight into the creative process, drawing on thirty years of experience writing music and lyrics. In this first course, The Beautiful Mess, Eric takes a deep dive into the practical and artistic elements of composition and creativity, while dissecting many of his compositions to bring new understanding and experience to performances and appreciation of his works.
The course is fully supported by reference sheets as well as lesson plans and student guides written by Emily Crocker and Dr. Christopher Peterson (California State University). These materials are customized for three learning levels: those aged 11-16 with no musical training or knowledge of musical notation; high school or college entry-level students with some musical experience and understanding of notation; and those aged 16-plus with existing musical training and the skills required to read and create music. A personalized certificate is provided upon completion of the course.
The asynchronous material is ideal for both individual and classroom instruction and allows students to work at a pace that suits them. The strategies and creative solutions discovered in this course can also be applied to many aspects of life, not only those interested in composition. The course is suitable for general music education, composers, performing ensembles or individual music-lovers.
Customer's name and email address are required for purchase.
Select a Product
Customers Also Bought