First Sonata for Flute and Piano
Bohuslav Martinu
- Associated Music Pub.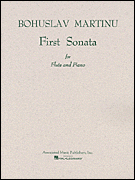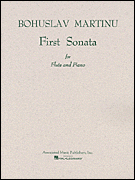 First Sonata for Flute and Piano
Bohuslav Martinu
- Associated Music Pub.
Publisher Desc.
A wonderful tour de force for the advanced flutist! With mixed meters, a dazzling array of notes and everything from crisp articulation in the first and third movements to a contrasting melodic showcase in the second movement, this sonata displays the tonal colors and technical abilities of the flute to its best advantage!
Select a Product
Customers Also Bought
This item appears on the following state lists: