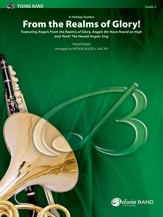 From the Realms of Glory!
Patrick Roszell
- Alfred Publishing Belwin Division
Useful as a festive opening for your Christmas concert or as a bold finale!  This arrangement of three skillfully combined popular carols will uplift and delight students and audience alike. Ring in the holiday season with this dynamic holiday fanfare!
Select a Product
Customers Also Bought