George Frideric Handel Poster
Al Moretti
- Moretti Music Publishing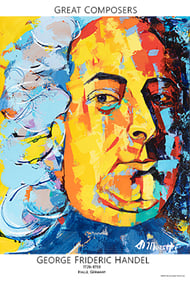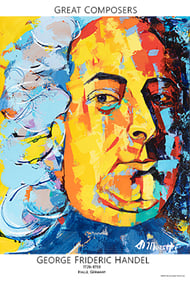 George Frideric Handel Poster
Al Moretti
- Moretti Music Publishing
Publisher Desc.
Great composer paintings by artist Al Moretti
A modern take on traditional composer portraits. Full of color and brightness to attract visual attention. Highlighting great composers that will brighten your room with art grade posters. Also check out Great Women Composers, Great American Composers, and more from this publisher at JWPepper.
Georg Friederich Händel was a composer well known for his operas, oratorios, anthems, concerti grossi, and organ concertos. His master works include the Messiah, Water Music and Zadok the Priest which has been performed at every British coronation since 1727.
Select a Product
Customers Also Bought