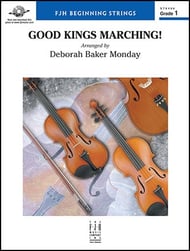 Good Kings Marching!
arr. Deborah Baker Monday
- FJH Music Company Inc
This setting will be a welcome addition to any holiday concert. Students get into the action as they march while sitting, and all sections take turns playing the melody. Students and teachers will be happily surprised at how easily this selection comes together.
Select a Product
Customers Also Bought
MINTS