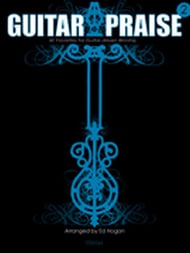 Guitar Praise 2
arr. Ed Hogan
- Lillenas Publishing Co.
Guitar Praise 2
is a 60-song collection of praise and worship favorites for guitar-driven worship. The songs are in guitar-friendly keys and fretboard diagrams have been added to aid you in learning new chords. Titles include:
Blessed Be Your Name; Enough; Famous One; Glorious; Here I Am to Worship; In Christ Alone; Love the Lord; Mighty to Save; Our God Saves; The Power of the Cross; Word of God Speak; Your Grace is Enough
and many more.
Select a Product
Customers Also Bought