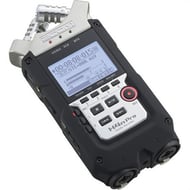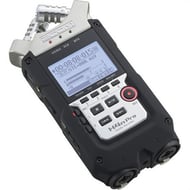 H4N PRO Handy Recorder
Zoom
- Zoom North America
Record cleaner, clearer, and closer than ever before - brilliant four-track audio recording for music, film, podcasting, and beyond.

The H4n Pro isn't just improved, it's superior in every way. With advanced X/Y microphones, incredibly natural-sounding preamps, and a super-low noise floor, you can record everything from the Indy 500 to the fluttering of a hummingbird with extraordinary realism.

Welcome to the new gold standard in field recording.
AD-14 AC adapter
Rated Input: AC100 - 240V
The Zoom AD-14 is an AC power adapter designed for use with the ARQ AR-96, H4n, H4n Pro, R16, R24, Q3, and Q3HD.
Select a Product
Customers Also Bought