HD7
(Professional Monitoring Headphones)
PreSonus
- PRESONUS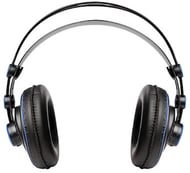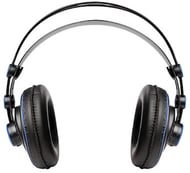 HD7
(Professional Monitoring Headphones)
PreSonus
- PRESONUS
PreSonus' high-definition HD7 headphones take advantage of a patented, semi-open sound chamber to deliver exceptionally deep low frequencies with a balanced and yet powerful bass punch. Accurate midrange and extended treble response let you pick out the fine details of a mix or track. The lightweight, ergonomic design adjusts to any head size, offering a comfortable listening experience during long recording sessions. Whether you're monitoring, tracking, mixing, or just listening for pleasure, you can expect impressive sonic performance from your HD7 headphones.
Features include:
• High resolution drivers
• Precision-tuned acoustic chamber
• Extended bass response
• Detachable, single-side cable
• Lightweight
Select a Product
WARNING: This product can expose you to chemicals which are known to the State of California to cause cancer, birth defects, or other reproductive harm.
Customers Also Bought