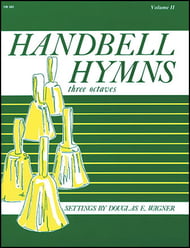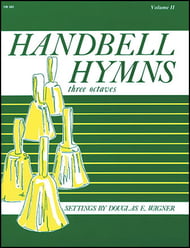 Handbell Hymns No. 2
Douglas Wagner
- Lorenz Corporation
Practical to learn and satisfying to hear, these hymn settings by Douglas Wagner are perfectly suited to the developing three-octave choir. Harmonically rich without being difficult, they are nicely-crafted selections that can be used in a variety of worship setting throughout the year. Includes:
Breathe on Me, Breath of God; Holy God, We Praise your Name; Jacob's Vision; Jesus Loves Me; Jesus Shall Reign; Tallis Canon; Like a River Glorious
and
Sweet Hour of Prayer.
Select a Product
Customers Also Bought
Full Song List
BREATHE ON ME BREATH OF GOD
HOLY GOD WE PRAISE YOUR NAME
JACOB'S VISION
JESUS LOVES ME
JESUS SHALL REIGN
TALLIS CANON
LIKE A RIVER GLORIOUS
SWEET HOUR OF PRAYER