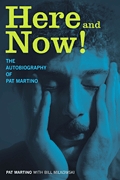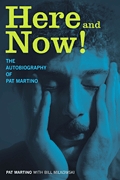 Here and Now!
(The Autobiography of Pat Martino)
Pat Martino & Bill Milkowski
- Hal Leonard Corporation
More than just the remarkable story of one of the most original and profoundly influential guitarists in jazz history, this extraordinarily revealing autobiography is also a survival manual, of sorts, in overcoming incredible adversity and learning to live in the here and now.   Hardcover book, 192 p.
Copyright: New York, NY: Backbeat Books ©2011
Select a Product
Customers Also Bought