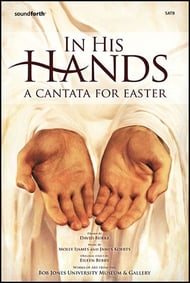 In His Hands
Molly Ijames & James Koerts
- Soundforth Music
Told from vantage points of two of Jesus' disciples - Jude and Judas - the Easter story unfolds in a fresh and exciting way as choral anthems and dramatic monologues weave together the events of Christ's passion. Expressive and singable music is enhanced with visual images of artistic masterpieces that, in combination, speak powerfully to all listeners in the worship space. With just two narrators and choir, it can be presented effectively with any size music program. Titles:
The Faith of a Child; Come to the Light; King of Humility; Only Jesus, Holy Jesus; In Remembrance; The Darkest Hour;
and
Christ the Lord is Risen Today.
Select a Product
Customers Also Bought