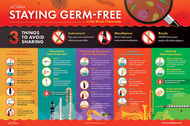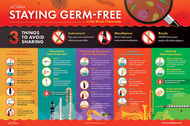 Instrument Cleaning & Care Poster
(for a Germ-Free Music Room)
- J.W. Pepper & Son, Inc.
Communicating the importance of good instrument cleaning and care is needed now more than ever. This convenient poster can help you highlight common and expected cleaning practices for the new and advancing student. Post it in a common area - students will learn that setting good daily habits can make a difference!

Poster highlights:
• Keep your mouthpiece, reeds and contact points clean
• Use your own instrument whenever possible
• Don't share your instrument mouthpiece
• Never share your reeds with other players... and more

Let's help everyone stay germ-free!
https://blogs.jwpepper.com/index.php/staying-germ-free-new-poster-shows-how-to-clean-your-instruments/
Select a Product
Customers Also Bought