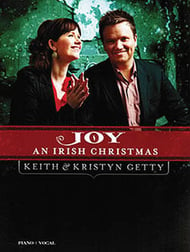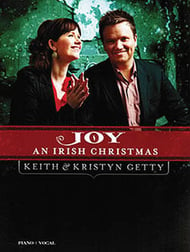 Joy: An Irish Christmas
(Volume 1)
Keith Getty & Kristyn Getty
- Hal Leonard Corporation
From the album by the same name, this vibrant collection features beloved carols, modern hymns, spirited reels and jigs that celebrate the wonder and beauty of Christmas. Arranged for piano/vocal/guitar, this collection of tunes from the award-winning Irish Film Orchestra, the renowned choral ensemble Anuna, and virtuoso traditional players includes: God Rest Ye Merry, Gentlemen (with The Star of Munster); Hark! The Herald Angels Sing (with Greengrass Reel); What Child Is This?; Magnificat; How Suddenly a Baby Cries (with Narnian Reel); Joy Has Dawned/Angels We Have Heard on High; Jesus, Joy of the Highest Heaven (A Children's Carol); Carol of the Bells (with Young Tom Ennis Reel); O Savior of Our Fallen Race; Fullness of Grace; Joy to the World (with Miss Eliza's Reel) and An Irish Christmas Blessing.
Select a Product
Customers Also Bought
Full Song List
CAROL OF THE BELLS/YOUNG TOM ENNIS REEL
FULLNESS OF GRACE
HARK! THE HERALD ANGELS SING/GREENGRASS REEL
AN IRISH CHRISTMAS BLESSING
JESUS JOY OF THE HIGHEST HEAVEN
JOY TO THE WORLD/MISS ELIZA'S REEL
MAGNIFICAT
WHAT CHILD IS THIS?