Late Night Diner
Doug Beach
- Kendor Music, Inc.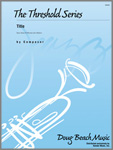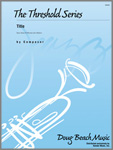 Late Night Diner
Doug Beach
- Kendor Music, Inc.
A strong melody is poured over a down-home 12/8 feel with great ensemble work adding just the right spice in this outstanding chart for developing groups. It's a "down 'n dirty" blues groove that works hard to impress both players and audiences.  The solos and rhythm section parts are completely notated to help younger players grab the style. Nice!
Select a Product
Customers Also Bought
MINTS