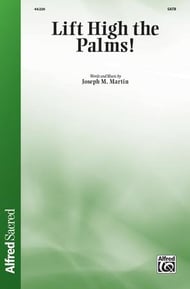 Lift High the Palms!
Joseph M. Martin
- Jubilate Music Group, LLC
Opening with a driving energy, this choral wonderfully captures the celebratory occasion of Palm Sunday. The optional hushed a cappella section provides a wonderful contrast, and after a return to the opening theme, the anthem concludes with a satisfying flourish. Now available for SAB!
Select a Product
Customers Also Bought