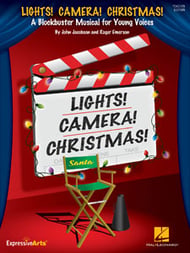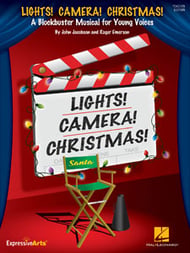 Lights! Camera! Christmas!
John Jacobson & Roger Emerson
- Hal Leonard Corporation
Grab your cameras! We're making a movie about Santa Claus...but what style of movie fits the elfin hero of all time? Thanks to a little help from Cecil B. DeGrille, Alfred Pitchfork, Steven Reelberg and a few other illustrious filmmakers, a young group of aspiring directors experience movie-making like never before. This musical offers options for a simple or elaborate production, including the choice of two endings and suggestions for producing your very own movie. Featured are six original songs with connecting script and over 50 speaking parts. The teacher edition includes piano/vocal arrangements, choreography, script, helpful production ideas, and teaching objectives linked to the National Standards for each song. 35 minutes.
Select a Product
Customers Also Bought