Live Your Dream
Hans-Gunter Heumann
- Schott Music Distribution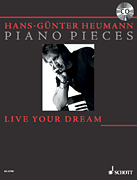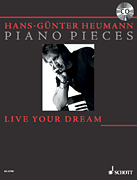 Live Your Dream
Hans-Gunter Heumann
- Schott Music Distribution
For piano. First Printing. Preface in Ger. and Eng. Contents:
Live Your Dream (Don't Dream Your Life); Touch of Heaven; Love Conquers All; Joy of Life; Journey to Yourself; The Sound of Spirit; Ocean of Dreams; Passion; Your Heart Knows the Answer; Coincidence is God Incognito; The River of Life
and
Believe In Your Dreams (And They'll Come True).
Includes a CD with recording of each piece. score, 72 p. and CD.
Copyright: Mainz, Germany: Schott Music ©2011
Select a Product
Customers Also Bought