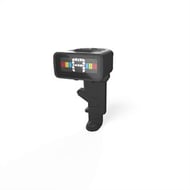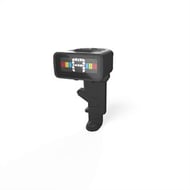 Micro Tuner
- D'Addario & Company, Inc.
See if you are in tune!
The unique mounting system on the instrument allows this tuner to be used as an effective practice tool for referencing and improving intonation while playing.

Features a non-marring, lever-lock clamp that holds the tuner securely to the instrument while allowing easy application and removal.
Built-in piezo transducer picks up instrument's vibration rather than sound
Tri-color reversible backlit LCD screen makes it easy to tune in dark environments
Wide calibration range (410Hz to 480Hz) and visual metronome
Tunes both violins and violas
Intuitive features, easy to read displays, and exceptional tuning accuracy.
Select a Product
Customers Also Bought