Music-Themed Face Masks
Aim
- Albert Elovitz Inc.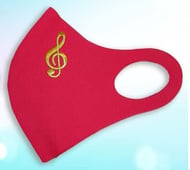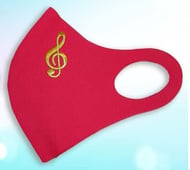 Music-Themed Face Masks
Aim
- Albert Elovitz Inc.
Keep your music shining forth with these music-themed face masks. These treble clef and bass clef design logo masks are washable and reusable. Ideal for teens and adults.
Masks are not adjustable!
CDC and governmental health guidelines should be followed when using this product.
Select a Product
Customers Also Bought